Modern Facility & Equipment
Our modern American-style eye center has high-tech diagnostic equipment capable of early detection and treatment of eye conditions such as cataract, diabetic eye disease, glaucoma and retinal diseases.
-High quality eye wear, great selection
-Authentic brands, stylish and dependable
-Latest lens technology from Zeiss
-Professional optometrist, personalized care
-Contact lenses from Japan, Australia
-Free adjustments, minor repairs, cleaning
American Eye Center's eye specialists are internationally-trained professionals with extensive experience. Our team delivers excellent and comprehensive eye care for your entire family.

Eye Specialists in Ho Chi Minh
Customer Satisfaction
"When I began to lose sight from cataracts,
I chose Dr. Nam Tran to perform the surgery here
in VN, and I am delighted with the results."
Dr. Wade Brackenbury
Ho Chi Minh City
Read all American Eye Center's Reviews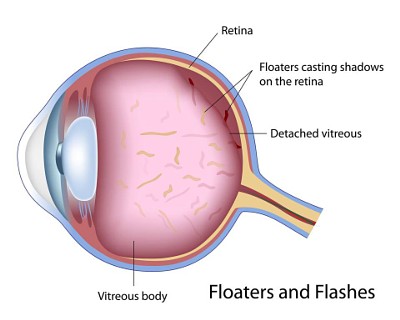 Floaters in your vision?
Ever notice small clouds floating around in your vision? These are called floaters and are usually harmless – but sometimes they are symptoms of a serious condition. Learn when you should and shouldn't be concerned
Can Reading a Smartphone Lead to Temporary Blindness?
A recent report in the New England Journal of Medicine of two women who temporarily lost sight in one eye up to 20 minutes after reading their smartphones while lying in bed. Experts call the condition "transient smartphone blindness" due to screen glare and it shouldn't cause alarm; however, it is likely to become more common because phone manufacturers are making brighter screens for easier reading in the dark. But the incidents do point to the importance of using digital devices smartly to avoid eye problems.
Travel Tips for Your Eyes Only
Eye emergencies can be frightening, and even more so when you're far from home and not sure where to seek help. Vision loss and eye pain can make navigating a new city difficult and worse yet, if not treated appropriately, can lead to permanent visual impairment. Here are the seven eye care do's and don'ts to follow while you're traveling this holiday season.
LASIK is a very successful and safe procedure intended to reduce dependency on eyeglasses or contact lenses, and to improve quality of life.
A cataract is a clouding of the natural lens inside the eye and is the most common cause of vision loss. Modern cataract surgery with lens implantation is highly successful, restoring vision for daily living...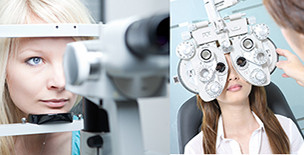 Map/Directions
To reach us, take the Nguyen Van Linh Parkway to Phu My Hung, District 7. At the intersection of Nguyen Van Linh Parkway and Nguyen Luong Bang street, turn toward the Convention Center and Paragon Parkson shopping center. Across from Paragon Parkson, follow the signs to turn into the Crescent complex.
Our building is the Crescent Plaza, 105 Ton Dat Tien Street. American Eye Center Optical shop is on the ground floor. Take elevator to our Eye Clinic on the 5th floor.
There are convenient and plentiful parking for cars and motorbikes in the buildings' basement levels or on the street.